What is GapMash?
GapMash is the #1 platform for university students to manage their free time, 
coordinate times to catch up with friends, and discover, schedule, and pre book tickets to new exciting events happening in and around campus.
Discover new events that are happening everyday in and around your campus.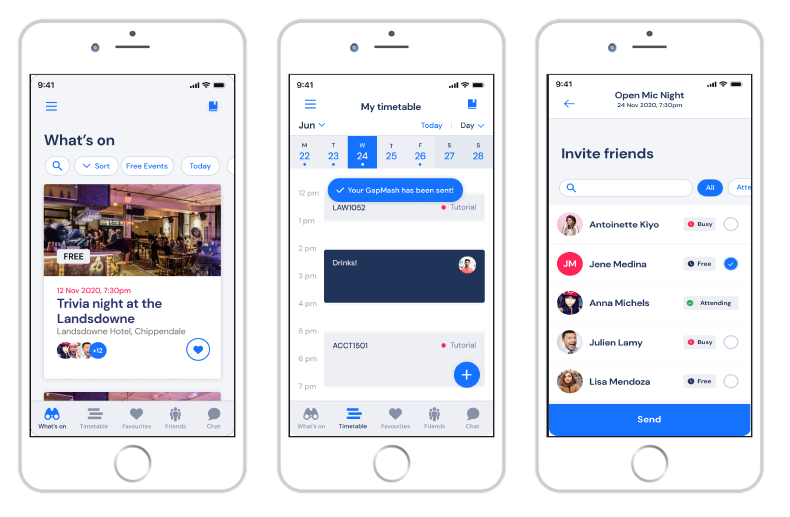 Scroll through your What's on feed to discover new exciting events.
Add them to your timetable or favourite them for later.
See which friends are free to attend the event with you and send an invite
Add your friends and find times in your schedule when you are all free to catch up.
Find a time you want to catch up with friends
If they're not free at that time, GapMash your timetables to find a time you are all free to catch up
Great for group projects or catching up with the whole gang
Block out your timetable and add your class details to manage your weekly schedule.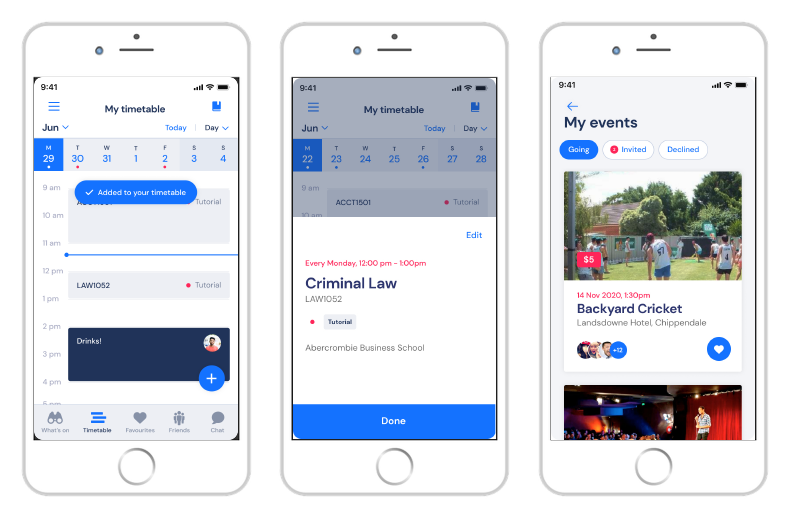 Keep track of your classes and extra curricular activites.
Keep track of all your events and GapMash's.
Have a 3 hour gap before your next class? See what's on in that time.
Do More Social at Uni



Download the GapMash app now!

Available on